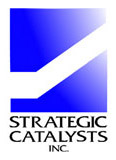 Strategic Catalysts Inc.
Strategic and Financial Advisors to Technology Companies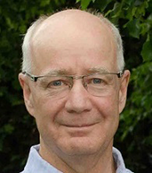 David W. Rowat is a Partner with Strategic Exits Corp., who helps technology entrepreneurs design and execute optimum exit transactions.
David has been Founder and CEO of a tech start-up and previously been CEO, CFO, and COO of public and private companies, both as a full-time employee and on contract through Strategic Catalysts Inc.
David has managed acquisitions, finance, operations, administration, and marketing, raised public and private financing, and managed Boards as Corporate Secretary.
Full Résumé | Director's Profile
Contact information
dwrowat@stratcat.com
604.240.0061 (direct)
Strategic Partnering
PCsupport.com, Inc.

Developed and provided online technical support for personal computers.

1999-2001. Part of senior team which negotiated strategic partnerships with Sears, AltaVista, British Telecom, and Aon, and numerous customer agreements. Negotiated termination of a significant partnering agreement, saving company millions of dollars.

"David's experience and insight were invaluable in helping us structure the best deals for the company." - Mike McLean, co-Founder and CEO.
Developer and manufacturer of gas separation and purification systems.

1997. Negotiated an exclusive worldwide distribution agreement with a multi-billion dollar strategic partner involving a venture investment and annual purchase commitments of $32 million.

"David's experience and dogged determination over many months was critical in completing this complex strategic partnership. David spared no effort." - Carl Hunter, co-Founder.
Xillix Technologies Corp.

Developed innovative medical imaging hardware and software for the earlier detection of cancer.

1993-1995. As one of four officers, contributed to the development of a strategic partnership with Olympus Optical to provide US$3 million in development funding and international distribution; the first such deal negotiated in Japan by a Canadian medical devices company.

"David combines strategic thinking with hands-on implementation. He has led important corporate transactions from start to finish. A solid contributor." - David Sutcliffe, CEO.
Nexus Group of Companies (acquired by Scientific Atlanta)

Designed, manufactured and marketed cable TV headend products, and held interests in other electronic manufacturing start-ups.

1986-1992: Managed largest account generating one-third to one-half of company revenues. Negotiated two 3-year supply agreements worth $20.0 million in total revenues.

1989: Negotiated strategic development and marketing partnership with a cable TV technology giant.