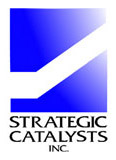 Strategic Catalysts Inc.
Strategic and Financial Advisors to Technology Companies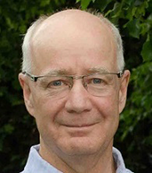 David W. Rowat is a Partner with Strategic Exits Corp., who helps technology entrepreneurs design and execute optimum exit transactions.
David has been Founder and CEO of a tech start-up and previously been CEO, CFO, and COO of public and private companies, both as a full-time employee and on contract through Strategic Catalysts Inc.
David has managed acquisitions, finance, operations, administration, and marketing, raised public and private financing, and managed Boards as Corporate Secretary.
Full Résumé | Director's Profile
Contact information
dwrowat@stratcat.com
604.240.0061 (direct)
Sales and Marketing
PCsupport.com, Inc.

Developed and provided online technical support for personal computers.

1999-2001. Direct customer sales. Reviewed marketing collateral for consistency of message and fit with strategic plan. Reviewed product pricing and margin decisions. Co-negotiated major agreements and reviewed all customer contracts.

"For a CFO, David has an uncanny understanding of sales and marketing." - Bruno Hoffman, VP Sales
Merit Technologies Corp. (now Systech Retail Systems)

Developer and manufacturer of customized point-of-sale workstations.

1995. As CEO, directly managed four sales professionals generating $8.0 million in revenue.
Nexus Group of Companies (acquired by Scientific Atlanta)

Designed, manufactured and marketed cable TV headend products, and held interests in other electronic manufacturing start-ups.

1986-1992: Managed largest account generating one-third to one-half of company revenues. Negotiated two 3-year supply agreements worth $20.0 million in total revenues.

1989: Negotiated strategic development and marketing partnership with a cable TV technology giant.

1987: Managed fifteen person sales team selling to 60 nations.