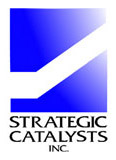 Strategic Catalysts Inc.
Strategic and Financial Advisors to Technology Companies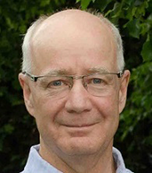 David W. Rowat is a Partner with Strategic Exits Corp., who helps technology entrepreneurs design and execute optimum exit transactions.
David has been Founder and CEO of a tech start-up and previously been CEO, CFO, and COO of public and private companies, both as a full-time employee and on contract through Strategic Catalysts Inc.
David has managed acquisitions, finance, operations, administration, and marketing, raised public and private financing, and managed Boards as Corporate Secretary.
Full Résumé | Director's Profile
Contact information
dwrowat@stratcat.com
604.240.0061 (direct)
Public Companies
DTI Dental Technologies, Inc.

Operator and acquirer of dental laboratories across North America.

2001-2002. Raised $14 million in two structured debt financings, allowing company to double in size.
PCsupport.com, Inc.

Developed and provided online technical support for personal computers.

1999-2001. Managed reverse merger of company into shell on OTC Bulletin Board. Became fully SEC reporting in record time. Raised over $13 million US in 8 financings, including 2 institutional private placements after dot.com bust in 2000. Filed 3 registration statements and all required SEC filings. Prepared company for co-listing on CDNX.

"David does the work of 2 if not 4 senior executives. His perseverance, knowledge, integrity and professionalism are second to none." - Sanford Hillsberg, Managing Partner, TroyGould Attorneys, Los Angeles.
Infowave Wireless Messaging Inc.

Developed wireless communications software.

1997. Co-wrote the prospectus and managed the Initial Public Offering.

1998. Acquired competitive software of strategic value. Wrote prospectus for $6.75 million special warrants financing.

"We engaged Strategic Catalysts to manage the countless details of our IPO. It allowed me to concentrate on the business knowing that the IPO was under control." - Jim McIntosh, former President and CEO.
Merit Technologies Corp. (now Systech Retail Systems)

Developer and manufacturer of customized point-of-sale workstations.

1995. As CEO, directly managed four sales professionals generating $8.0 million in revenue.
Xillix Technologies Corp.

Developed innovative medical imaging hardware and software for the earlier detection of cancer.

1993-1995. Chief Financial Officer. Managed finance, investor relations, treasury, accounting, legal, MIS and administrative functions for this developer of innovative medical imaging hardware and software.Secured five Buy recommendations from industry analysts. Wrote two annual reports.

"David combines strategic thinking with hands-on implementation. He has led important corporate transactions from start to finish. A solid contributor." - David Sutcliffe, former CEO.