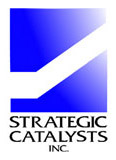 Strategic Catalysts Inc.
Strategic and Financial Advisors to Technology Companies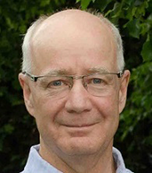 David W. Rowat is a Partner with Strategic Exits Corp., who helps technology entrepreneurs design and execute optimum exit transactions.
David has been Founder and CEO of a tech start-up and previously been CEO, CFO, and COO of public and private companies, both as a full-time employee and on contract through Strategic Catalysts Inc.
David has managed acquisitions, finance, operations, administration, and marketing, raised public and private financing, and managed Boards as Corporate Secretary.
Full Résumé | Director's Profile
Contact information
dwrowat@stratcat.com
604.240.0061 (direct)
Mergers and Acquisitions
PCsupport.com, Inc.

Developed and provided online technical support for personal computers.

1999-2001. Negotiated and closed acquisition of MyHelpdesk, Inc., which added key component to company's product offering. Closed acquisition of Tavisco, Inc., a leading edge anti-virus company.

"David's experience and insight were invaluable in helping us structure the best deal for the company." - Mike McLean, co-Founder and CEO.
Infomagnetics Technologies Corp.

Developer and manufacturer of information systems, antenna technology, and communication systems.

1996. Negotiated and closed acquisition of a complementary business unit from MPR Teltech.

"David's analysis and strategic advice were instrumental in closing the acquisition. His on-site management made the transaction happen smoothly, even though IMT was located far away." - Moe Barakat, Ph.D., P.Eng., President.
MIND LINK! Communications Inc.

Internet Service Provider.

1995. Negotiated and closed the sale of this Internet Service Provider to iSTAR Internet Inc. for $3.5 million.

"We engaged Strategic Catalysts to finance the business. When iSTAR made an offer to buy the company instead, Dave convinced us that it was the right time to sell. The shareholders were VERY happy." - Barry Carlson, former Vice President
Xillix Technologies Corp.

Developed innovative medical imaging hardware and software for the earlier detection of cancer.

1994. Acquired Swedish-based competitor for cash, shares and research funding commitments.

"David combines strategic thinking with hands-on implementation. He has led important corporate transactions from start to finish. A solid contributor." - David Sutcliffe, former CEO.