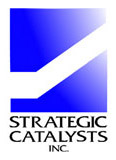 Strategic Catalysts Inc.
Strategic and Financial Advisors to Technology Companies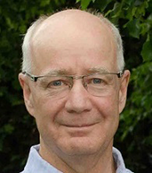 David W. Rowat is a Partner with Strategic Exits Corp., who helps technology entrepreneurs design and execute optimum exit transactions.
David has been Founder and CEO of a tech start-up and previously been CEO, CFO, and COO of public and private companies, both as a full-time employee and on contract through Strategic Catalysts Inc.
David has managed acquisitions, finance, operations, administration, and marketing, raised public and private financing, and managed Boards as Corporate Secretary.
Full Résumé | Director's Profile
Contact information
dwrowat@stratcat.com
604.240.0061 (direct)
Government Funding Sources
National Research Council of Canada (NRCC) - Industrial Research Assistance Program (IRAP)
https://www.nrc-cnrc.gc.ca/eng/irap/

The NRCC's Industrial Research Assistance Program provides innovation and funding services customized to your specific needs, with the goal of helping you accelerate the growth of your business through innovation and technology.

This program helps firms to develop technologies and successfully commercialize them in a global marketplace, and IRAP achieves this in concert with: Advisory services, Funding, Networking and linkages, and Youth Employment Programs.
Canada Revenue Agency (CRA) - Scientific Research and Experimental Development Tax Incentive Program (SR&ED)
https://www.canada.ca/en/revenue-agency/services/scientific-research-experimental-development-tax-incentive-program.html

The Scientific Research and Experimental Development (SR&ED) program is a federal tax incentive program to encourage Canadian businesses to conduct research and development (R&D) in Canada that will lead to new, improved, or technologically advanced products or processes.
The Funding Portal is a funding services and solutions provider that helps companies and organizations "get funded"; its unique SaaS (Software as a Service) tools power its own platforms - FundingPortal Canada, US, and UK - and provide cloud-based solutions for licensees. Founded in 2011, the Funding Portal serves business incentives advisory firms, economic development agencies, industry associations, and accelerators.
BC Government: Technology & Innovation
http://www2.gov.bc.ca/gov/content/governments/about-the-bc-government/technology-innovation

To advance innovation, the Ministry collaborates with the Province's research universities, industry partners, innovation organizations, and other levels of government. The Ministry also works closely with affiliated Crown agencies, such as the British Columbia Innovation Council, the lead provincial organization charged with advancing innovation and commercialization in B.C., and with advisory groups like the Premier's Technology Council.
Natural Sciences and Engineering Research Council of Canada (NSERC) - Engage Grants
http://www.nserc-crsng.gc.ca/Professors-Professeurs/RPP-PP/Engage-Engagement_eng.asp

The Natural Sciences and Engineering Research Council of Canada is a braintrust of more than 11,000 research professionals and 30,000 students, powered by over $500M in investments annually. Rigorous quality assurance of all grant proposals ensures that NSERC Discovery investments create world-firsts in knowledge and build the foundation for innovation.
Export Development Canada (EDC)
https://www.edc.ca/EN/About-Exporting/Trade-Links/Pages/financing.aspx

The role of Export Development Canada (EDC) is to help Canadian companies sell beyond Canada's borders, including to the United States. EDC does this by providing insurance and financing solutions to companies with export contracts. They also provide guarantees to banks so they are encouraged to provide their exporting customers with access to more working capital.