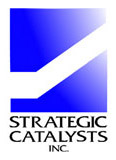 Strategic Catalysts Inc.
Strategic and Financial Advisors to Technology Companies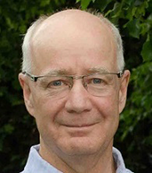 David W. Rowat is a Partner with Strategic Exits Corp., who helps technology entrepreneurs design and execute optimum exit transactions.
David has been Founder and CEO of a tech start-up and previously been CEO, CFO, and COO of public and private companies, both as a full-time employee and on contract through Strategic Catalysts Inc.
David has managed acquisitions, finance, operations, administration, and marketing, raised public and private financing, and managed Boards as Corporate Secretary.
Full Résumé | Director's Profile
Contact information
dwrowat@stratcat.com
604.240.0061 (direct)
Technology Company Funding Sources: Venture Capitalists
Yaletown Venture Partners manages private investments in emerging-growth technology companies that develop products for industrial companies to address resource sustainability, climate change and foster next generation technologies and enterprise customers to improve physical capital and knowledge worker productivity. Geographically, the firm's focus is on Canada.
Vanedge Capital is a Vancouver based early-stage venture capital fund investing in technology inflection points in cloud computing, artificial intelligence, cyber security, SaaS, and digital media.
The Business Development Bank of Canada is Canada's business development bank and the only financial institution devoted exclusively to entrepreneurs. They help create and develop strong Canadian businesses through financing, advisory services, and capital, with a focus on small and medium-sized enterprises.

Recommended contact: Rob Dennison <rob.dennison@bdc.ca>
(Return to the list of Technology Company Funding Sources...)