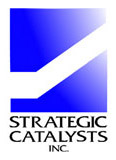 Strategic Catalysts Inc.
Strategic and Financial Advisors to Technology Companies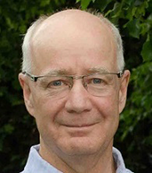 David W. Rowat is a Partner with Strategic Exits Corp., who helps technology entrepreneurs design and execute optimum exit transactions.
David has been Founder and CEO of a tech start-up and previously been CEO, CFO, and COO of public and private companies, both as a full-time employee and on contract through Strategic Catalysts Inc.
David has managed acquisitions, finance, operations, administration, and marketing, raised public and private financing, and managed Boards as Corporate Secretary.
Full Résumé | Director's Profile
Contact information
dwrowat@stratcat.com
604.240.0061 (direct)
Technology Company Funding Sources: Subordinated Debt Financiers
The Business Development Bank of Canada is Canada's business development bank and the only financial institution devoted exclusively to entrepreneurs. They help create and develop strong Canadian businesses through financing, advisory services, and capital, with a focus on small and medium-sized enterprises.

Recommended contact: Ted Olak <Ted.OLAK@bdc.ca>
VanCity Capital Corp. designs and provides debt solutions to help you grow your business and operations, and they can also help you grow with larger investments by syndicating with other financial institutions. The Resilient Capital Program is a unique, high-impact investment program that makes up to $15 million available for qualifying social enterprises and ventures to help build resilient communities -- it provides a source of patient capital for social enterprises and ventures and is funded by an attractive deposit-based product, designed to give depositors a simple conduit to fund high-impact social enterprises and ventures without risk.
Roynat Capital provides creative financial solutions to mid-market companies to help facilitate their success whether in Canada or beyond its borders. They have built their reputation as leaders in this sector by putting their understanding of mid-market businesses to work for their clients for over 50 years.
(Return to the list of Technology Company Funding Sources...)