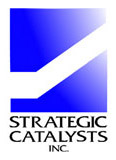 Strategic Catalysts Inc.
Strategic and Financial Advisors to Technology Companies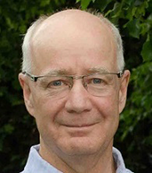 David W. Rowat is a Partner with Strategic Exits Corp., who helps technology entrepreneurs design and execute optimum exit transactions.
David has been Founder and CEO of a tech start-up and previously been CEO, CFO, and COO of public and private companies, both as a full-time employee and on contract through Strategic Catalysts Inc.
David has managed acquisitions, finance, operations, administration, and marketing, raised public and private financing, and managed Boards as Corporate Secretary.
Full Résumé | Director's Profile
Contact information
dwrowat@stratcat.com
604.240.0061 (direct)
Accounting and Tax Specialists
KPMG is a Canadian leader in delivering Audit, Tax, and Advisory services. KPMG responds to clients' complex business challenges across the country and around the world.

Recommended contact: Ed Zacharuk <ezacharuk@kpmg.ca>
In an increasingly complex world, PwC (Pricewaterhouse Coopers) helps intricate systems function, adapt, and evolve so they can benefit communities and society -- whether they are capital markets, tax systems, or the economic systems within which business and society exist. PwC helps their clients to make informed decisions and operate effectively within them.
Manning Elliott LLP has evolved into an accounting firm of truly exceptional professional chartered accountants who have created a culture of high-performance, focus, and work-life balance. Canadian, US, and international clients benefit from the breadth of Manning Elliott's specialized CPA accounting and taxation services.
Chartered Professional Accountants providing a comprehensive portfolio of assurance, tax, and advisory services.
Grant Thornton is a leading audit, tax, and advisory firm serving dynamic organizations in their chosen markets.
Deloitte LLP, one of Canada's leading professional services firms, provides audit, tax, consulting and financial advisory services to a wide range of Canadian and international clients.
Moss Adams is a fully integrated professional services firm dedicated to assisting clients with growing, managing, and protecting prosperity. With more than 2,600 professionals and staff across more than 20 locations in the West and beyond, they work with many of the world's most innovative companies and leaders. Their strength in the middle market enables them to advise clients at all intervals of development - from start-up, to rapid growth and expansion, to transition. The Bellingham office specializes in helping Canadian companies navigate US federal and state tax provisions.
Smythe offers a wide variety of services to our valued clients delivered with local knowledge and specialized industry insight to help their businesses succeed in today's ever-changing environment.

Recommended contact: Bill MacAulay <bmacaulay@smytheratcliffe.com>