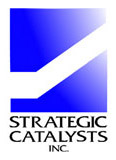 Strategic Catalysts Inc.
Strategic and Financial Advisors to Technology Companies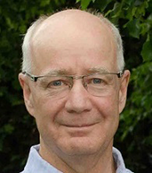 David W. Rowat is a Partner with Strategic Exits Corp., who helps technology entrepreneurs design and execute optimum exit transactions.
David has been Founder and CEO of a tech start-up and previously been CEO, CFO, and COO of public and private companies, both as a full-time employee and on contract through Strategic Catalysts Inc.
David has managed acquisitions, finance, operations, administration, and marketing, raised public and private financing, and managed Boards as Corporate Secretary.
Full Résumé | Director's Profile
Contact information
dwrowat@stratcat.com
604.240.0061 (direct)
How to contact Strategic Catalysts Inc.

Thank you for your interest in Strategic Catalysts Inc. All internet queries are welcome, and in most cases you can expect to receive a response from us by the following business day (for more immediate service, please feel free to contact us by telephone).
Telephone and eMail

604.240.0061 Direct line

Social networking
Interactive web form